Back to all posts
Posted on
Welcome to Virtual School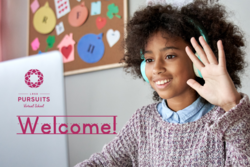 If you're ready for teacher-supported online learning for Grade 7 to 12 students, you're in the right place!
Livingstone Range School Division Pursuits Virtual School provides real-time and self-paced learning to accommodate your schedule and gives students the opportunity to connect with teachers and build meaningful relationships.
You can even individualize your learning with a hybrid virtual/in-person schedule.
Registration is completely free through Alberta Education. Click the Registration button in the menu to enroll now for the 2023-2024 school year.