Back to all posts
Posted on
Exciting Resources for Métis Learners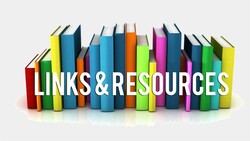 Rupertsland Institute is providing a drop-in Homework Room Program for Métis students. This online drop-in session for Métis learners seeking help with homework and school assignments. Support provided through Mobile Teachers, starting on February 1st.
Tuesdays - Elementary (4-6pm)
Wednesdays - Junior High/High School (4-6pm)
Questions? Please email education@rupertsland.org
Sign-in through the RECC Room https://rli.connectedcommunity.org/home to access Zoom links!
Here are a few more great resources for Métis Learners:
Did you know that RLI has secured access to Alberta ExamBank for K-12 Métis Students to test their understanding through online practice? Métis students can sign up for the RECC Room to find the login for their MNA Regions HERE https://rli.connectedcommunity.org/
Questions? Contact education@rupertsland.org!
JOIN Métis artist Angela Hall and RLI on Friday, February 25, 2022 from 1-2:30pm for our next free Métis Wellness and Cultural Art Virtual gathering geared towards Grades 4-12! Head to https://rli.connectedcommunity.org/home to sign up! NOTE: If you have already signed up for the series there is no need to sign up again.
Everyone welcome!